Careers In Fashion Quiz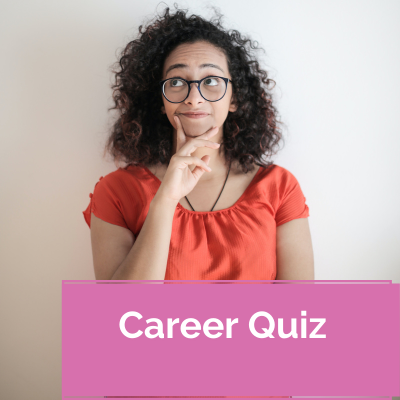 Careers In Fashion Quiz
Take our Careers in Fashion Quiz & automatically enroll yourself as part of our Virtual Fashion Career Center. By answering each of these 8 questions as accurately as you can, we can send you targeted career advice, customized to your personal journey.
A service like this can easily cost you up to $150 per hour in career coaching fees. If not more…To remedy this, we'll be sending you my very best career tips & tricks absolutely FREE in a timely email throughout each month.
This service also gives you direct access to Your Career Coach, Chola Michelle. Simply reply to any one of these emails and she will respond to you personally. And if you ever feel these emails do not serve you anymore, simply unsubscribe any time.
Take The Quiz
If you'd like personalized career recommendations, fill in the form below.
Personalized Fashion Career Recommendations
Consider this a free coaching session. If you have a specific career question, tell me about it! I'll give you professional recommendations absolutely free.
Other Personalized Recommendations
Read other personalized recommendations. This is what yours will look like…

I want to be in the fashion industry. But I don't know which job in the fashion industry would suit me…

I'm in class 10th right now and I have a few days to choose my stream. I've decided Arts And Fashion Studies as an extra subject. Now I want to know …
I can't decide on a pathway for fashion (design or business orientated)

I'm currently completing a UAL foundation diploma in art and design. I'm very creative and love the design aspect, however I'm not so keen on the sewing. …