FREE

Resume Critique
Need help with your Fashion resume?
Wish you could have someone review your resume?

Get a FREE Resume Critique from a certified resume writer!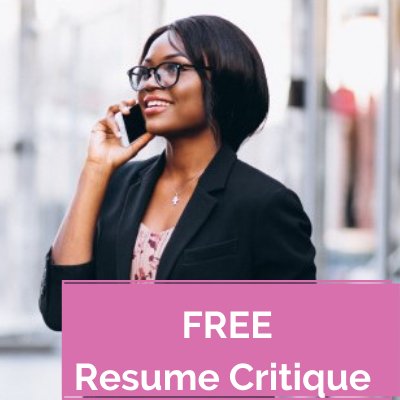 With a FREE Resume Critique, you'll get to taste an easy, stress-free job application process.
If, it's not to your liking, you lose nothing.
And still gain the professional advice of a certified career coach & resume writer who specializes in helping new gradates like yourself make their first $20,000 in the Fashion industry.
How the FREE Resume Critique Works
Step 1:
Upload your resume
Copy & paste the text of your resume in the form below.
Remember to label each section. For example career objective, education etc
Upload a screenshot as well. Just remember to black out your contact info for security reasons.
 Include a link to 2 to 3 jobs you're applying for.

Step 2: Receive your Critique
Expect your critique back in 72 hours.
Upgrade your order...
Got resume questions? Claim your FREE critique!
Have a particular question about your resume? Post it here.
If you include a screen shot of your resume, remember to black out your personal info.

You can also a link to 2 to 3 jobs you're applying for.

*Please note all questions and answers will be made publicly available via this website, other social media channels etc

Thanks for participating!

Post My Question
Click below to see questions & answers from other visitors to this page...

Education Section

I am a fashion merchandising major and graduate in Dec. how should I list that on my resume?
How can I make my resume clear and effective to future fashion pr manager jobs?

Personal Profile Dedicated and collaborative Public Relations Manager with six years of experience creating and managing PR campaigns across various …