Career Opportunities in Fashion Retailing
Career Opportunities In Fashion Retailing
A lot of people passionate about fashion and creativity feel like they can run a career on good aesthetics alone.
If the product looks good, it should magically just sell.
Unfortunately, that's just not how things work.
There are two pillars to any good fashion business - great design and great business acumen.
Careers in Fashion Retailing are on the business side of things.
When it comes down to it, if whatever product you offer doesn't sell – there's no point of calling it a business.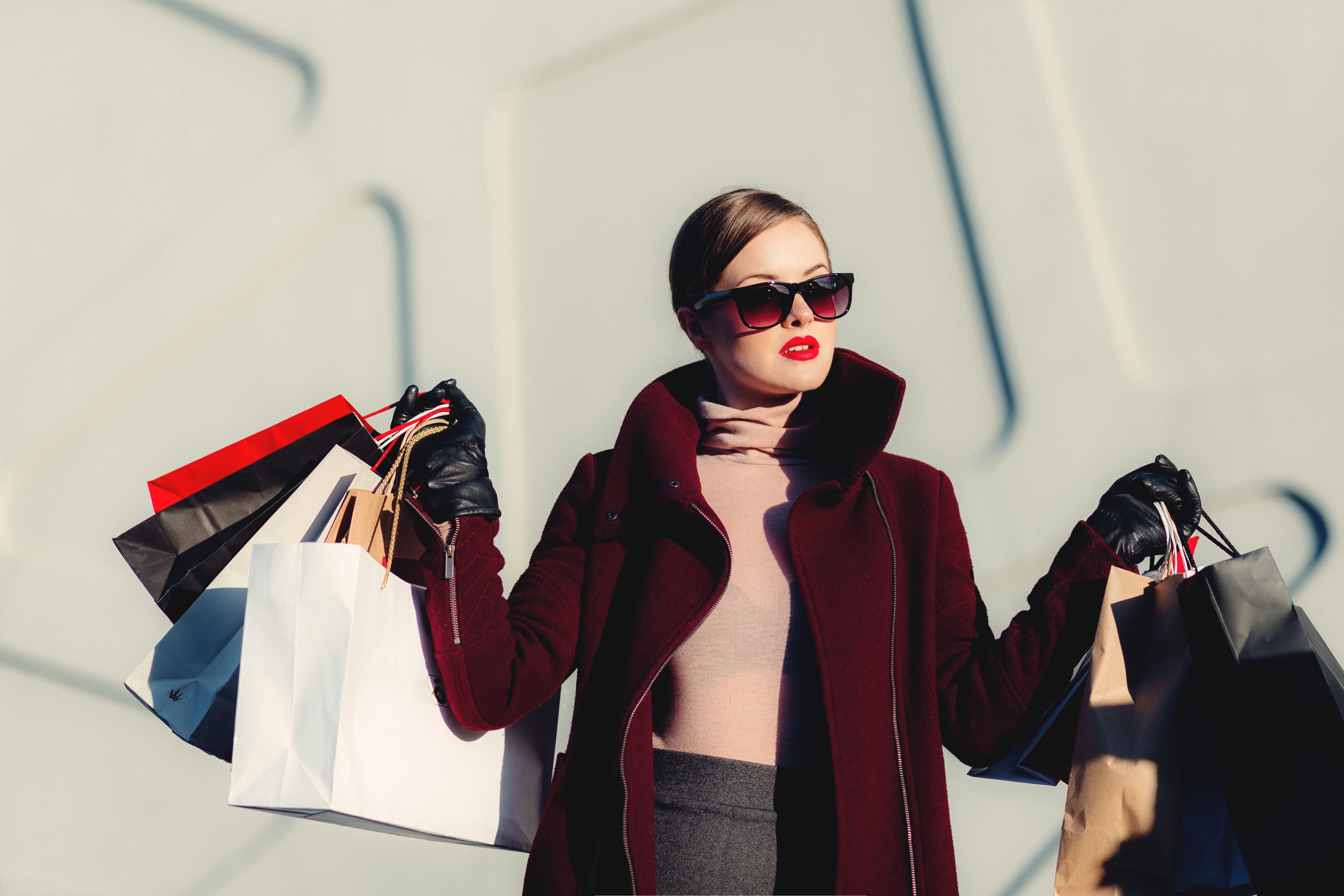 What are the career opportunities in fashion retailing? We take a look at real businesses in fashion retail and show you ways you can start your own fashion retailing career.
The ability to sell stuff is often a team effort.
If not in the form of different people, in the form of different skills that a solopreneur must be equipped with.
But enough with the tech-speak!
Let's look at a real business to see how career opportunities in fashion retailing actually work.
Case Study: Founder Ade Hassan

You don't have to look very far to find interview after interview for this fashion retailer.
Nubian Skin made a splash in the fashion industry as "the company that redefined nude".
But how did it go from an idea to a thriving business?
Here's a little background.
Nubian Skin began as one woman frustrated that she could not get what she wanted anywhere on the market.
Ade Hassan could not find underwear or hosiery that matched her skin tone as a woman of colour.
Her solution? She set out to start her own business that solved that problem.
Burned out from her previous job, and after a yearlong sabbatical in Paris - learning how to sew – she re-joined the workforce with the intention of saving money for her business.
As she herself admitted, she often got distracted from her dream of being a business owner.
"It's really hard to save when Jimmy Choo is having a sale" she joked in a 2018 TEDx Talk she gave.
Company Profile: Nubian Skin
Six years on – and going strong – this is what her company looks like.
According to the Nubian Skin LinkedIn profile, the team now consists of
Ade Hassan, the Founder

An Operation and Logistic Manager

An Advisor with Commercial, Supply Chain and Procurement Expertise

A Lingerie Designer

A Content Creator
In the beginning, Ade was all these things and the cleaning lady.
As the company grew, she knew she needed help.
It's great that she's made a success of herself now, but how did she actually build this business?
I have broken that down into 6 phases.
Phase 1: The Business Idea. As a frustrated consumer, she could not find a nude colour that looked nude on her – a woman of colour. The product line began with hosiery and lingerie and has since expanded to shoes as well.
Phase 2: Securing Funding. She had a degree and she went back to work in finance for 3 years to save money. Even so, she admits starting her business cost her everything she had saved – including her emergency stash.
Phase 3: Research and Development. For Ade that meant attending trade shows and meeting with manufactures. To get her products just right, she tells how every item must be custom dyed.
Phase 4: Marketing. There was no grand plan, she admits. She did have several social media accounts for Nubian Skin. But this was enough for the infamous campaign that went viral.

Nubian Skin Viral Campaign
To keep this momentum, Ade made an email list. Later, the e-commerce website was live.
Phase 5: The Launch. She had an audience waiting with bated breath.
NOTE: I hear this question often "how will I launch my business?". The answer - first build an audience.
Phase 6: Getting The Product Out. The initial idea was e-commerce only, now they have a number of stockists including Nordstrom, LULU Lingerie, Bravissimo and ASOS.
Starting A Career In Fashion Retailing
You have 2 options.
1.    Get a job and fulfil a role: On this path, you would be committing to specializing in any of the many roles a fashion retail company might need. Many fashion schools offer courses and internships specific to fashion retail. But other fashion degrees less specific to retail do mention that you would still be qualified to work in a role in retail.
This article shows how to write a high-end fashion retail resume to apply for a job.
2.  Start your own fashion retail business: Nobody stays in a J-O-B forever. Either through a stiff job market, layoffs, boredom or burnout, venturing out on your own may be more inevitable than we may like to admit. On this path, you're in the business of selling fashionable things.
This article discusses creating a business plan for your fashion business and in more detail.  
If I look at how Nubian Skin was formed, there are 3 main bases that I learned should be covered.
Now I would like to recommend to you a tool that does all three!
It's a membership platform called SoloBuildIt!
Recommended Tools
FULL DISCLOSURE: I'm not trying to say Nubian Skin & SoloBuildIt! are in any way affiliated with each other. But if you are inspired by the story of Nubian Skin, SoloBuildIt! may be very helpful to you.
If you knew absolutely nothing about online business and marketing yourself, then this might be the platform for you.
I used SoloBuildIt! to build my business and it's a membership I highly recommend.
It's used for building online businesses but can be easily used to promote a physical store or product that you would like to sell.
Contrary to popular belief, a website is not a business.
That's why SoloBuildIt! is not just a platform that allows you to build a website.
It takes things a step further.
Included in its package is...
Hosting 
Domain name
A comprehensive guide to starting an online business and
A keyword research tool
The real value of SBI! is the great business building training that comes with it.
It is also available as SoloBuildIt! for WordPress.
In this package the training and keyword research tool can be hooked up to a WordPress website.
If you knew nothing else than how to read, you could set up an online business. It's that good.
If you want to find out more about how you can start your own retail store and lower your start-up costs – according to my calculations to under $500 - find out more about SoloBuildIt! here.
Final Thoughts on Career Opportunities In Fashion Retailing
I think fashion retail is the easiest line of fashion careers to get into.
A career would be built on a great sense of fashion as well as great business sense.
Like we saw with founder Ade Hassan, it's possible to set out on your own and make your mark in fashion retail.
Or you might be happier to work among the greats in an already existing fashion company.
That decision is up to you.