Best Online Fashion Schools To Get Into

When it comes to online fashion schools, there are 2 main camps that you might be looking at...

Accredited Online Fashion Schools
This means you can get your Bachelor Or Associate Degree , diploma or certificate in a formal education in fashion.
---
Getting your education from here also gives you bragging rights if you can name a fancy school on your resume.

---
Think universities and colleges like Parsons or FIDM.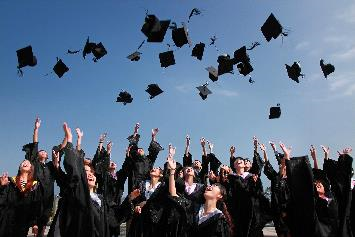 Non-accredited Online Fashion Schools
These are less formal – and sometimes more helpful – schools and courses in fashion.

---
No, you will not be walking away with a degree or diploma. But you might get a certificate of completion.

---
 Think platforms like Udemy, Skillshare, YouTube etc.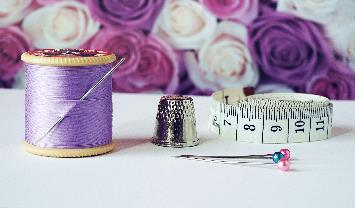 Full list of non-accredited online fashion schools here.
.As you go on the search for your perfect online fashion school, you will most likely come across a couple of these…

FREE Online Fashion Courses: Free courses are usually a way for any institution or course provider to get your attention. They allow you to try out their courses- and then hopefully pay for one or more of their paid courses.

---
NOTE: Even if a free course is from an accredited university or college, you probably won't be getting any qualification higher than a certificate of completion.

---
Check out some free online fashion schools and courses here.

There is one more thing that is like the Achilleas Heal of all aspiring fashionistas….
Online Fashion Design Schools And Courses

But first, I have a FREE Gift for you!

Some courses have the particular words fashion or fashion design in them.
We will look at them too. But there is something you have to absolutely know…

---
IMPORTANT: Certain courses may be relevant to your career as a fashion designer or in the larger world of fashion. But they may not necessarily have the words FASHION or FASHION DESIGN in their titles.

---
Most times, internet searches will return anything that has to with fashion or a fashion school. You need to know how to sift out what exactly is relevant to you, so you don't waste your time.
If you do wish to pursue studying fashion online, please understand that this list of accredited online fashion courses is what is actually available.
So please don't let the absence of the term FASHION or FASHION DESIGN in their course titles dissuade you.
Now that you now about the different types of online fashion schools and courses, you're probably wondering…

How Online Fashion Schools Work

What basically happens is once your all paid up, you'll be put in contact with your teacher(s) or instructor(s). You'll agree on the time to meet via the video conferencing platform of choice and get your assignments and feedback that way.
It goes without saying that fashion schools can be completely online or with a physical location and distance learning aka online class options.
In order to make this arrangement work, there are a few things you as the student should have in place.
Seeing as with this online option, you will be taking classes from home – or wherever you might be – I'd highly suggest preparing your work/school space with the following necessitates...

What You'll Need To Go To An Online Fashion School

1. Reliable Internet connection
This one is majour.

We don't all live in the US or Europe where internet is a basic necessity. Where I lived -Zambia- when I was doing my diploma, internet is prepaid. So I had to figure out how much I might use in a month and budget accordingly.

There's nothing worse than running out of data in the middle of a Skype call with your teacher.

You'll use data for research, calls with your teacher and your personal use so you can stay connected with what is happening around you.

I'd use about 30 GB of data in a month. But everyone's usage will be different.

2. Office Equipment

A printer and a scanner came so much in handy for me.

Either invest or have access to both of these.

I had to go into town whenever I needed them. At least it was only a half hour's walk- tops.

Pens, books, files. You'll need a new batch of school supplies dedicated to your course.

It seems obvious, but I'm just putting it out there…

3. Reliable computer

If your PC or Mac is on the verge of dying, save yourself some trouble and invest in a new one.

Laptops are usually cheaper to get but a desktop can las longer.

Make sure you have adequate storage.  A hard drive is a must.

You'd be surprised how much you have to download and how many pages you would need open at once to get your work down.

That all slows down a computer.

Save your most important projects and assignments to a hard drive and here's a trick I got from my sister...

---
SURVIVAL TIP: Email your projects and assignments to yourself! That way they never get lost even if something happened to your hard drive or computer.

---
4. Software programs

You'll be working on a computer a lot. So having your software programs all installed and paid for will be advantageous.

I found I needed…

A word processing program: Microsoft word, Google docs etc. Somewhere for you to write out your assignments
A picture editing/drawing software: If your course requires a lot of drawing, programs like CoralDRAW, Adobe illustrator, Photoshop come in handy.

If you don't use them now, you many need them in your work. So, make that early investment now. Or at least have the budget set aside for them, should the need arise. 

5. A dedicated workspace/studio

There is nothing worse than having to move all your stuff off the dinner table because the family wants to eat.

Or have to worry about your little sister using your new, overpriced textbooks for her arts and crafts.

Have a space that is your own to work in.

Your bedroom might be fine.

But in my experience, the papers books and projects start to take over your space. It may be fine in the beginning, but eventually, you'll wish you could shut the door on your work.

6. Good lighting

Natural light is the best to work in if you can help it. But you also need good light to work under when you need to burn the midnight oil.

If you're working through design-based courses, white clean light is the best artificial light option.

7. An appropriate desk/table and chair

If you're in a design-based program, you'll need a desk drawing that can incline.

Otherwise, you need a good desk for your computer and books.

Which reminds me of…

8. Physical Books when you can


I know we all live our lives online, but with all that staring at a screen, sometimes it's good to have a solid book that you can touch. Again, your teachers may recommend some publications.

But get your library going. Every self-respecting professional has one.

---
This is by no means an absolutely complete list. These are just the main items I could think of that I used the most during my online course. At the beginning of my course, I was provided with a list of supplies I was likely to need. You don't have to have EVERYTHING on point from day one. But at least have/be aware of  the budget for investing when the need arises.
---
Speaking of budgets, let's get on to…

How Much Online Fashion Schools Cost

Obviously, this will vary depending on which school you sign up with.

Technically, online schools are cheaper than going to a physical school because…
There's NO commute
NO clothing budget - nobody wants to talk about this one – so you look presentable and professional

BUT the additional costs do come in other ways like…


Buying your own supplies and equipment, like we talked about in the previous section
---
For exact prices of tuition and such, please refer to the list of online fashion schools here.

---
I hope you found this article helpful in helping you find online fashion schools. Leave your questions and comments in the have-your-say box below.