Fashion Model Job Description
Fashion Model Job Description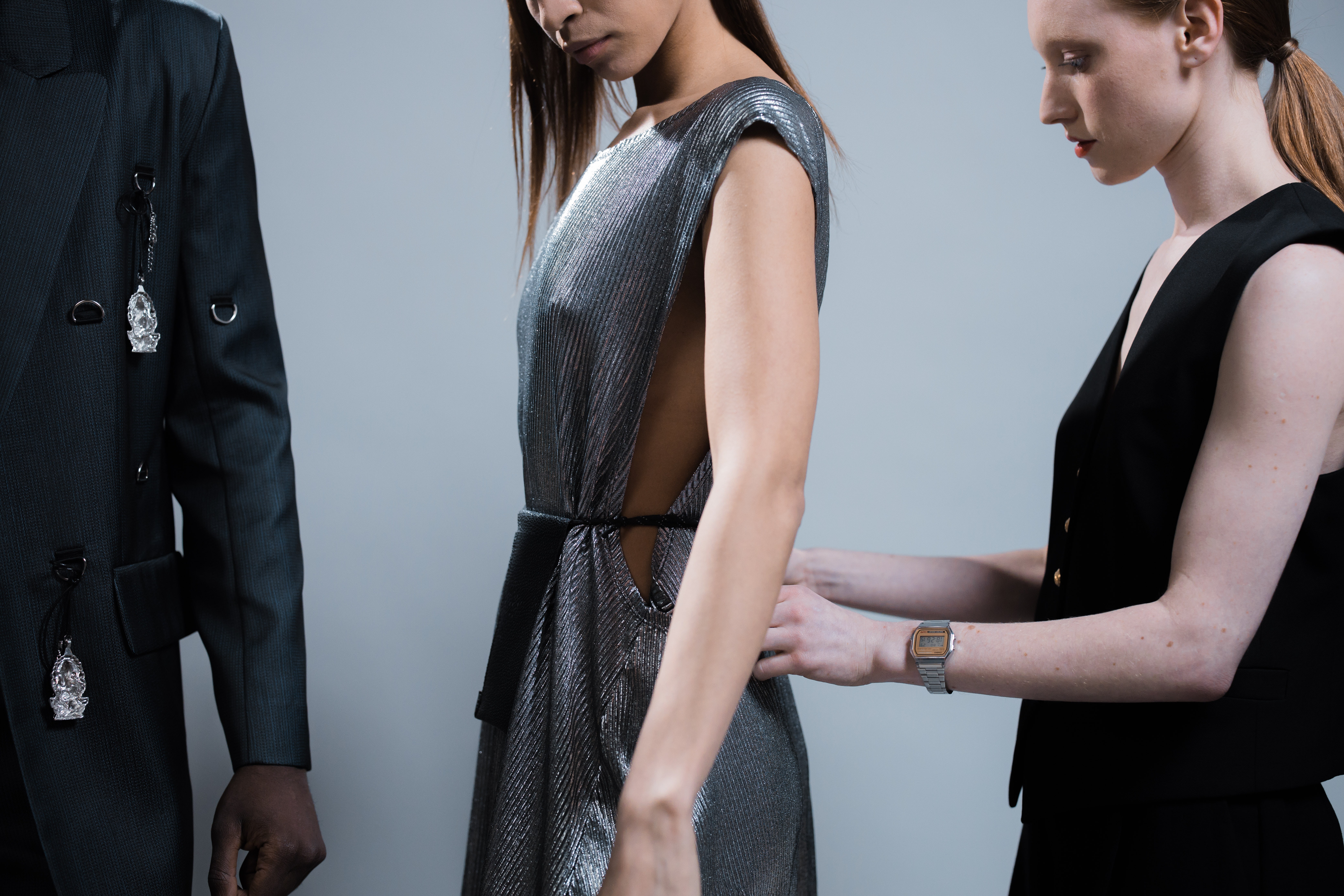 Fashion Model Resume Job Description
To most, a Fashion Model Job Description is widely known to be the face of a brand. Models can be seen in magazines, commercials, billboards and now all-over social media.
But if you are going to seriously pursue fashion modeling as a career, we should probably dispel any myths and lay out the most recent facts.
What Does A Fashion Model Do?
According to the photographers at the hub.com, there are 10 main types of modelling.
I'd like to take that a step further. Fashion models are used in 2 distinct phases of production…
During production and
Postproduction during promotion
Fit model: This is a lesser-known type of modeling that happens during production. The fit model is there to try on garments as they are being made to ensure that the creative concept can practically work on a human body and of a particular size.
Once production is settled, then more models can be called in for various types of promotion.
Editorial model: these work in high fashion and their pictures end up in such magazines
Runway model: walks the catwalk at fashion shows
Commercial model: they work in tv commercials and can be seen advertising a wide range of products. Anything from laundry detergent to the latest car.
Parts model: these model hands, feet, arms and legs.
Modeling by niche: this means models that specialize in promoting particular types of apparel. For example, a fitness model will showcase fitness attire. And a lingerie and swimsuit model will equally model that type of attire.
Promotional model: interacts directly with potential customers. They can be seen at trade shows and live events.
Glamour model: a more suggestive type of modeling that could include nude modeling.
Print model: her shots will be seen in various printed publications like magazines, posters and large-scale ad campaigns.
Basic Duties & Responsibilities in a Fashion Model Job Description
Getting fitted: not only fit models but other types of models often get fitted during a shoot itself as the look is being perfected or in preparation for a fashion show.
Posing for photoshoots: being able to take directions and interpret them is a large part of photo shoots.
A little bit of acting: models need to portray a range of emotion and moods from happy, to fierce to sensual etc. in stills or motion pictures.
Traveling: models are often expected to travel a fair bit for their work.
Maintain physique: if you were hired as a size 6, your company will probably expect you to still be a size 6 the next time they need you.
Product awareness: more and more, models are interviewed by press. They should be able to represent the product they model for in a positive light to push promotion.
Required Education for Fashion Models
While fashion modeling is largely a physical job, as a part of a larger team a model is expected to have some degree of basic and specialized education.
Apart from professional training in modeling and acting, models are expected to have excellent product knowledge about the product that they represent.
As such a fashion degree may serve you well in this area.
How Much Do Fashion Models Make?
According to the ziprecruiter.com fashion model salaries start at $18,500 all the way to six figures working part time to full time.
How To Get Started As A Fashion Model
A fashion degree or more directly a modeling academy. Then signing up with an agency. One might also participate in talent search competitions to gain exposure.
You can also submit a fashion model resume whenever you see a modeling job advertised.