Fashion Designing Course (Microlearning)
Online Fashion Designing Course

Microlearning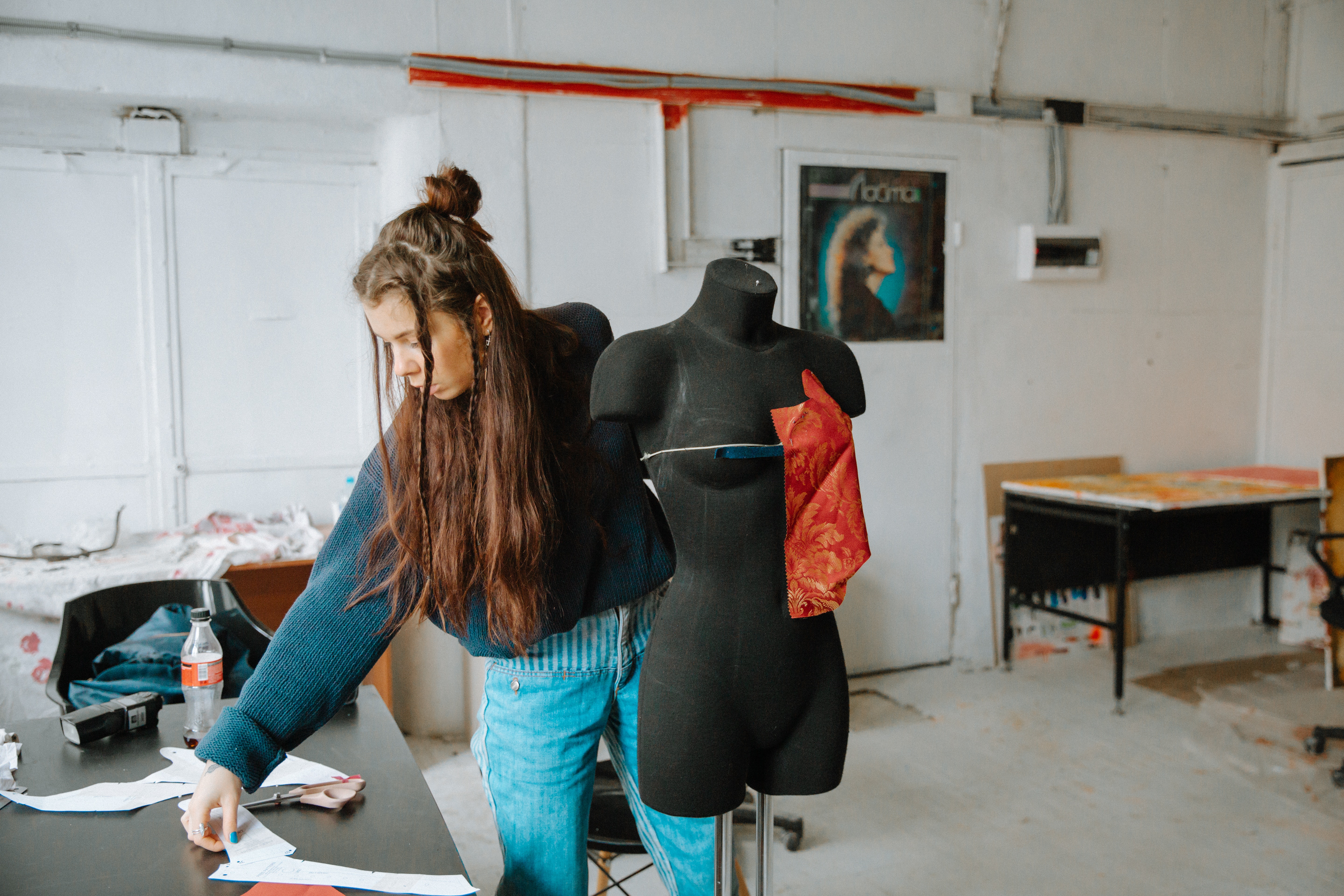 Tackling an online fashion designing course may be one of the biggest challenges of your life. Photo by Polina Zimmerman from Pexels
Tackling an online fashion designing course may be one of the biggest challenges of your life.

Why?

Because up to this point, your education my not have prepared you with the most basic skills needed for a fashion design course.

You may have no to very little knowledge or exposure to...


Drawing
Sewing
Fabrics
The big names in the world of fashion
Let alone what has influenced the history of fashion.
But don't let any of that intimidate you.


---
REMEMBER: Fashion design courses are about a lot more than just the fun creative stuff we all think about first.

---
Fashion design courses are about a lot more than just the fun creative stuff we all think about first
BUT...

Those creative and technical skills are still necessary to hone at least in part.

In this article I've put together a list of great resources that will help you do just that.

Use these courses to prepare yourself before the start of your fashion program or as needed whenever you get an assignment and have no idea where to start.

Let's get into the list…

NOTE: These courses are Non-accredited which means they cannot be used to gain any kind of college/university degree.
University of Fashion

If by the grace of the fashion gods, you found yourself in the middle of a fashion design course and have never sewn a day in your life, then this subscription-based website is just for you.

With hundreds of hours' worth of step by step tutorials, you'll know the difference between a pleat and a pin tuck in no time.
Pricing: from $19.95/month with some FREE courses

---
---
Successful Fashion Designer


From the name of the website you can tell this website is all about helping students actually become successful, working fashion designers.

Heidi pulls back the curtain about working in fashion, without trying to discourage you from your dream.

In fact, she makes it her job to pint you in the exact right direction.
Expect FREE and paid resources available.

---
---
Business Of Fashion

This is another subscription-based website with courses more geared towards professionals.

I think of this like a boogie Udemy of the fashion world.

---
---
Elle Education

Yes. As in Elle the magazine.

If anyone was going to teach you about the fashion world, it would be them.

I found 6 courses on their website with more coming soon

2 diplomas for €2,400 each


Marketing and Communications for Fashion & Luxury Brands
International Retail Management

And

Short courses /certificates, for €900


Image Consultant and Personal Shopper
Wedding Planner
Event Production
Event Designer
How to Create a Brand

My thoughts: €2,400 is a lot to pay for a 6-month diploma.  €900 for a short course. These prices are pretty steep.
Perhaps your money might be better spent on a full degree…

---
---
Brentwood Open Learning College

This college may or may not be impressive enough in your eyes. Out of high school, you do want a big-name university on your resume. This might not be it, but it can be a start.

Levels 3 and 4 are probably where you want to hang out to advance your formal training.

---
---
Oxford Home Study

Very similar to Brentwood, Oxford home study allows you to get a head start on studying fashion from home, or a little extra help if you find you need to go back to basics.

---
---
YouTuber Zoe Hong

Make better use of your time on YouTube and learn fashion from a pro!
Zoe Hong is the go to channel if you need to learn how to illustrate like a pro or want to learn about fashion in general. She is a great resource.

---
---
Udemy

Udemy is always a great go to if you notice there is a something new you need to learn.
With dozens of courses and teachers to choose from you will be spoiled for choice and over that little bump in the fashion learning curve.

Parsons**
As one of the more prestigious institutions to put on your resume, you now have the chance to dapple in their courses – for a fraction of the time and price.

**BUT PLEASE NOTE: Though Parsons is accredited school these online courses DO NOT count towards a degree.

Program: Fashion Industry Essentials
Qualification: 12-week (3 month) noncredit program. Take up to 1 year to complete.

---
Program: Fashion Business
Qualification: Certificate. Take as little as 9 weeks – to 2 years
Fees: $814-$834 per course x 8 courses = about  $6,672 max


That's all for this article. I hope you found it useful.
If you have any comments questions or experiences to share do leave them down below.