Follow-Up

Resume Critique
You've downloaded the free resume templates
Followed the free resume guides,
Had the free resume critiques…
But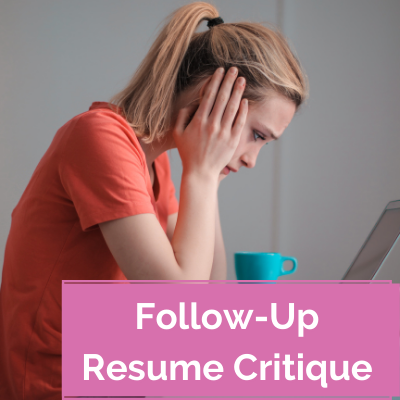 Even after receiving all this FREE professional advice, you still wonder if you've applied it all correctly.
Enter The Follow-Up Critique
I'll review your resume a second time to ensure you've implemented the suggested changes like a pro!
How The Follow-Up Critique Works
After implementing the changes suggested in our free resources yourself…
Step 1: Submit your order
Step 2: Email your info
Send me a copy of your resume - along with the link to the job you're interested in - to career.services@fashionschoolsnitch.com.
(PDF, Microsoft Word or Google Docs only please)
You can use this sample text in your email if it helps
Hello,
Please find attached my resume as well as the link(s) to the jobs I'd like to apply for.
Thanks
Your name
Step 3: Receive your Feedback
Within 72 hours, you'll receive your final round feedback.
100% SATISFACTION, NO-RISK GUARANTEE
Due to the volume of requests received, each critique can take up to 72 hours to be delivered.
I'll do everything I can to make sure you get your critique before that 72-hour time period is up.
Having said that, if for any reason I do not deliver your (first) critique in a timely manner and have NOT made efforts to update you on the status of your order, I will issue a full refund with my sincere apologies for any inconvenience caused.
So, there is no risk to you.