4 Fashion Cover Letter Examples
On this page, I've complied 4 fashion cover letter examples from the industry for the following roles…
Fashion Model
Fashion Student
Fashion Designer
Fashion stylist
If you've been through the Fashion Cover Letter Guide, you have a pretty good idea of the nitty gritty of putting together your cover letter.
But looking at some role specific examples might be of some help.
TIP: Remember to click though to the resume & cover letter templates as well as the detailed walkthroughs for each resume.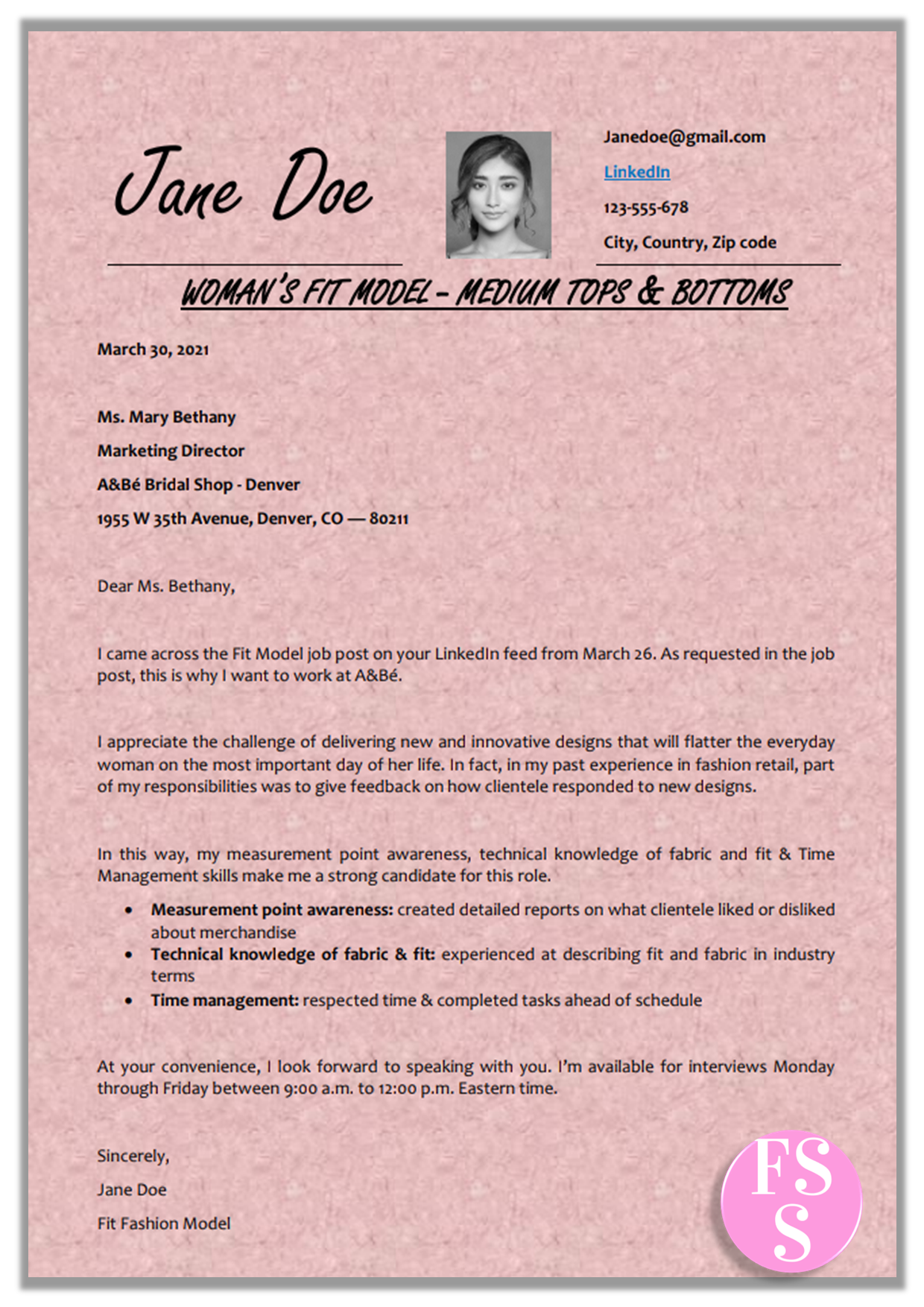 This cover letter was written in response to a Fit Fashion Model position.
This applicant had no experience as a model.
However, we took her experience in retail and related that to the role she was currently interested in.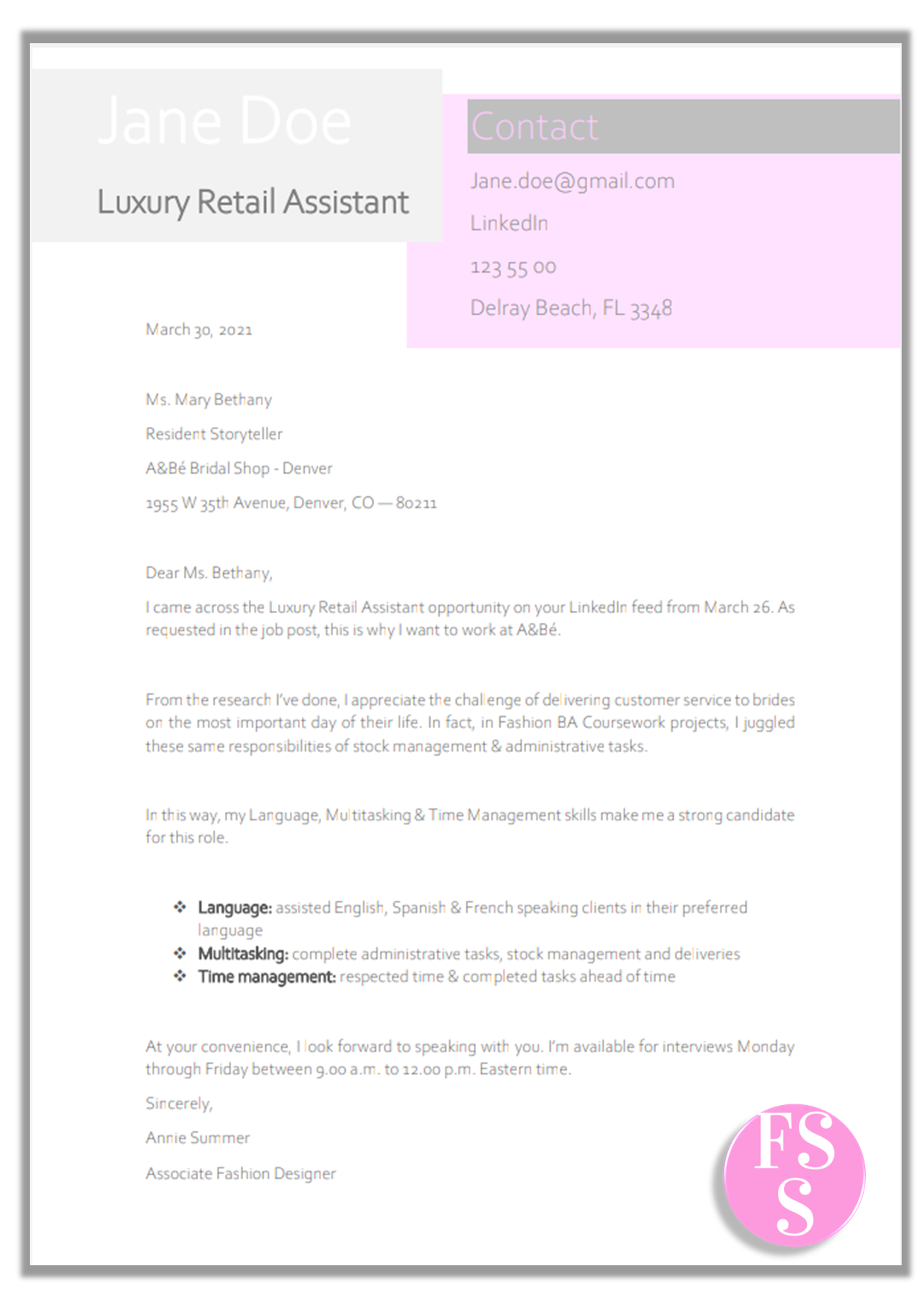 This fashion design student had difficulties finding an internship. Instead, she went for an entry-level position in Luxury retail.
With no previous experience, she highlighted the coursework she had completed that would be useful in this role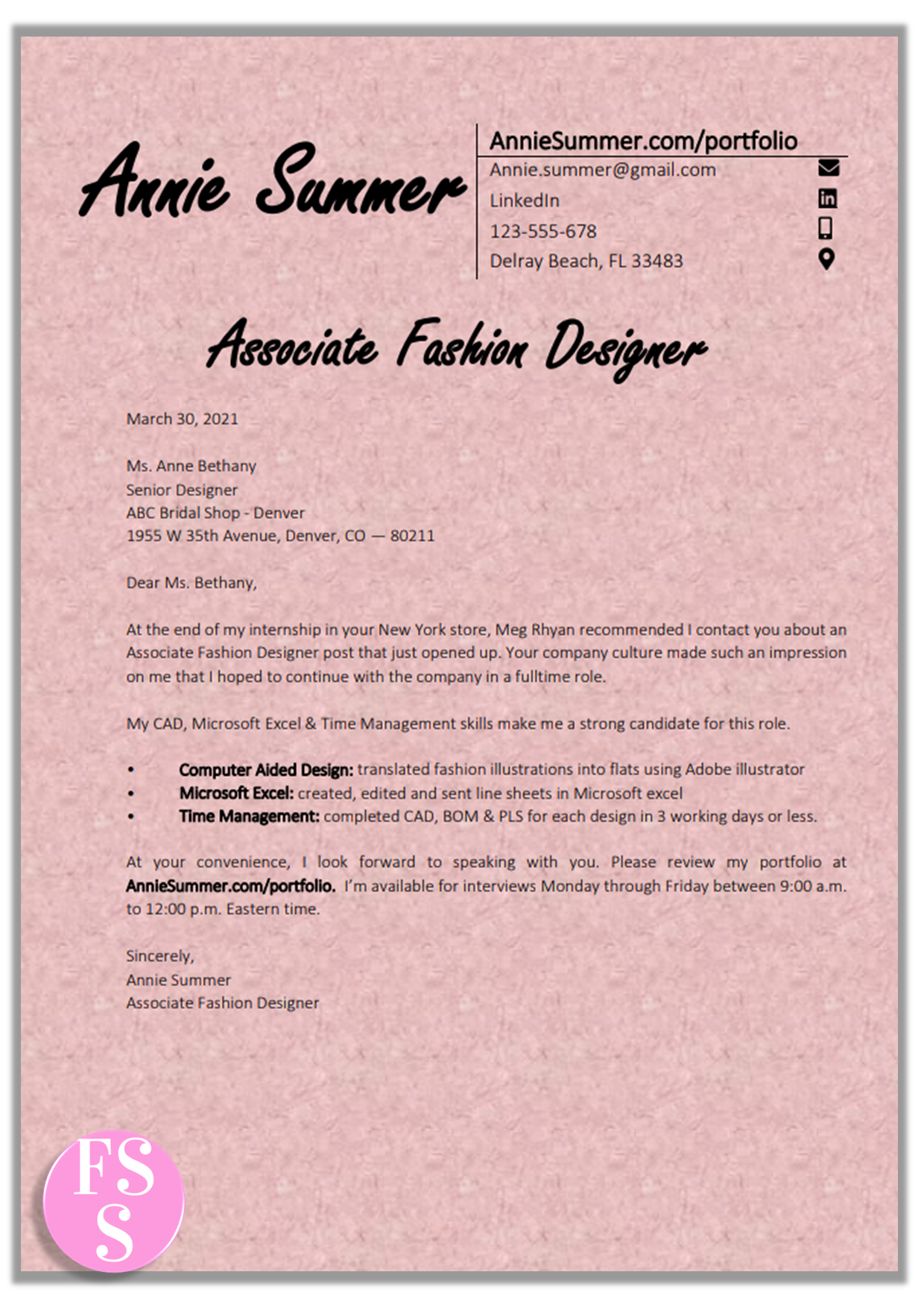 This Associate Fashion designer had completed a retail internship in one company.
At the completing of her design degree, she went back looking foe full time employment as an assistant designer.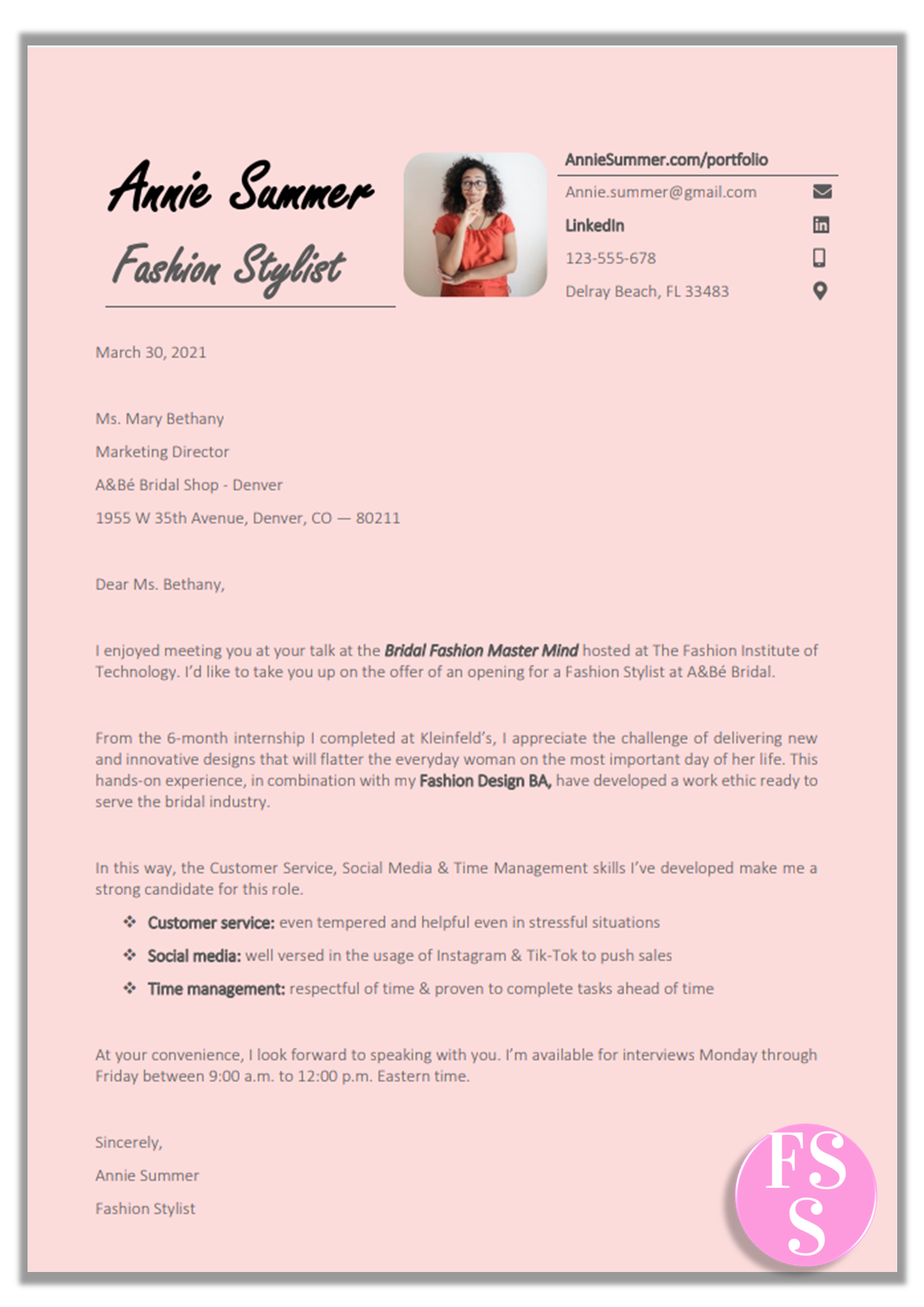 This fashion stylist really put in the leg work to track down this job offer.She had attended a talk by the owner of a brand she admired and even met her in person.
This struck a much more personal connection that swerved the hiring process in her favor greatly.