Fashion Editor Career Path
Fashion Editor Career Path: A Look Inside
+ Interview W/ Editor-In-Chief 
There are 2 options to get onto a fashion editor career path.
Get a job
Start your own business
Either way, you'll most likely work for a fashion magazine or some other kind of a publication like a newspaper or a website.
If you do choose to get a job, a college degree is mandatory.
Popularly requested degrees in fashion editor job posts include…
Fashion
English
Journalism
Communication
To start your own magazine, you'll primarily be starting a business.
As promised, I've included an interview with the editor-in-chief of Focus on fashion. So you can hear directly from him what it's like to run a fashion magazine and what his fashion editor career path looked like. Skip down to the interview here.
What Kind of Magazines Do Fashion Editors Work For?
While most people think only of Elle or Vogue, those are only one type of fashion magazine. A lesser-known category of fashion publications is called a fashion trade magazine.
They're not as widely discussed by laypeople because these are magazines that serve the business-to-business side of fashion as compared to the afore mentioned that serve the busines-to-consumer audience.
Simply put, Elle and Vouge talk about brands that sell directly to you and me.
Fashion trade magazines talk about fashion companies that sell to other fashion companies. Like textile manufactures selling to designers or fashion marketing agencies selling services to brands.
---
CAREER TIP: Keeping up to date with business-to-business aka B2B fashion magazines may actually be of much ore use to your fashion editor career path and other career paths in fashion. In these magazines you find all the businesses that serve that fashion industry.  That may spark great ideas of which companies to approach for your job search as well as other areas in fashion that you could venture into.
---
Examples of fashion trade magazines are…
Women's Wear Daily
Attire Accessories
Backstage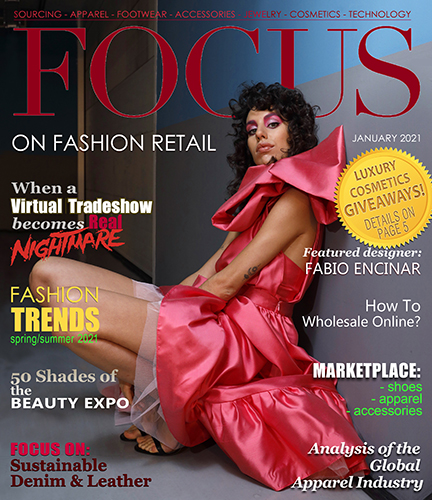 The cover of Focus on Fashion Retail, a fashion trade magazine
Career Scope: What Other Jobs Are There On a Fasshion Editor Career Path

This Cosmo article does a pretty good job of breaking down the types of editor roles they have in their own magazine.
As you will soon see, in any fashion magazine or publication, it takes a village to make any one project possible.  These are the kinds of roles you can expect to find…
Editor-in-chief:

t

he big kahuna who oversees the entire process.You might have to gain year of experience before you earn this title. Unless you atarteed you own magazine.
Assistant editors: their job is to... well assist. You might find yourself working closely with the editor-in-chief.
Writers: who actually do the writing of articles.This will probably be your entry level job.
So clearly the role of editor has a lot to do with writing. However, that's not all that happens at a fashion magazine. Much of their profits are derived from advertising.
Other possibilities within the scope of a fashion magazine career could include...
Account executive: managing the relationship between the clients and the magazine. In the interview I did with Maraih, she works as an account executive.
Photography editor: With such a visual medium, photography is sure to be a part of it.
Digital editor: if the magazine or publication runs a website or digital version separate from the print version, then that will have its own dedicated team.
Social media writer/specialist: social has become its own world. It used to be a lot of writing but now it involves all sorts of media as well.
---
CAREER TIP: Any one of these roles may be fall under fashion Journalism. But, in a recent job search for FASHION EDITOR, a lot of content/copywriter roles came up. So do always consult with a job board to see what the most up to date language is to optimise your fashion resume.
---
An Interview With A Fashion Magazine Editor-In-Chief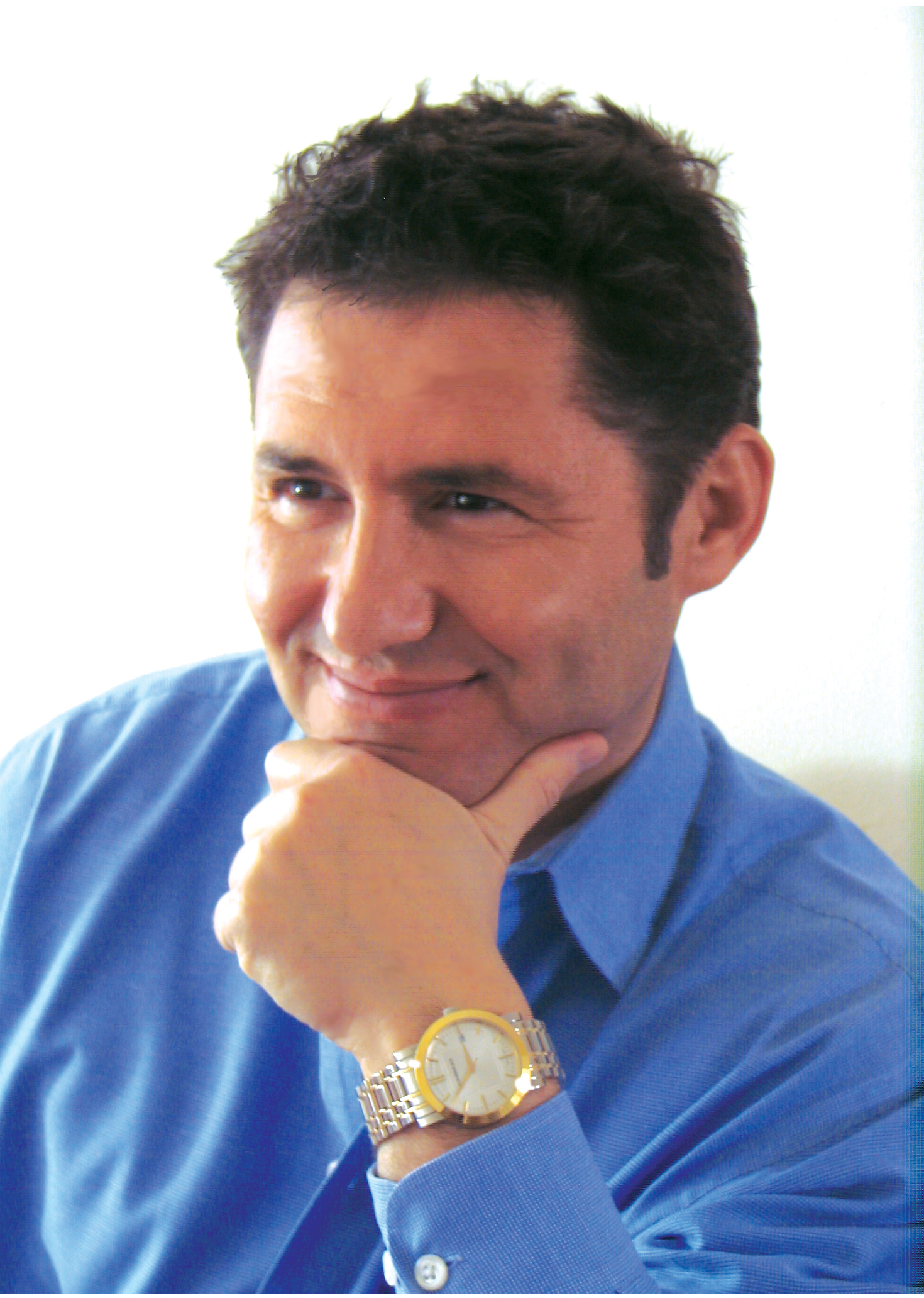 Alexander Geyman, Editor-in-Chief, Focus on Fashion Retail Magazine
Alexander Geyman
Education: BS, Mechanical Engineering
Current: Editor-in-Chief, Focus on Fashion Retail Magazine
Founded FFR in 2002 as a small 8 pages booklet, which grew into luxurious full-size fashion magazine for high-end fashion retailers of shoes, apparel and fashion accessories.
Tell us about your fashion magazine.
FOCUS ON FASHION RETAIL (since 2002) is an American trade magazine (B2B) for the fashion business industry.
Covering: Sourcing- Ready-to-wear Apparel- Footwear- Accessories- Jewelry- Cosmetics- Beauty- Health and Well-being- Motivation and Enlightenment- Fun stuff.
We try our best to prepare and present only accurate, factual information along with the analysis and professional recommendations by the renowned experts.
"The objective of a business is to MAKE PROFIT. The goal of life is to achieve HAPPINESS.
The purpose of our magazine is to help people to achieve their both business and life's goals and objectives."

How Did You Get Into Fashion? (And How Supportive Were Your Parents?)
I've always been about art, beauty, colors, proportions, grace, balance… I drew and painted, sculpted, wrote fictional stories and poetry and even won several awards for my artworks.
As a teenager, I wanted to make art a career, but it never materialized. Traditional wearable fashion was not my passion at the time, quiet contrary. I denounced the clean "good boy/girl" type and attitude and leaned more antiestablishment.
Surprisingly, my parents tolerated and forgave all the pain and suffering I caused them during those years. And they even were proud of me? Poor parents.
What Are Your Views On Fashion & Style?
Here are my definitions: Fashion is a word that encompasses the processes of moving merchandise from manufacturers to consumers. It's about manipulating the public opinion into buying stuff. Nothing more, nothing less. Everybody can buy fashion.
Style, however, is the esthetics of things and people. It's a gift from God, if you will.
If you got it, the fashion you buy and wear makes sense. If not- it'll be just some absurd expensive designer clothes put on an absurd ugly human being, an insult to humanity.
How Did You Start Your Magazine?
I got in a relationship with a woman who published her own magazine for the shoe industry. At the time that magazine was losing money and was poorly managed, in my opinion.
So, one day I let her know my thoughts and suggestions on how to turn things around, to which she replied- If you're so smart, make your own magazine! And, because back then I was much more ignorant than I am today (hopefully), I answered- Sure, not a big deal!
I must mention that before we had met, I worked as a mechanical design engineer, specializing in robotics and the Human Genome Project machinery - nothing remotely related to magazine publishing or fashion.
Describe Your Role As An Editor-in-Chief. What's The Day To Day Like?
In my case, this is not a job, but a lifestyle. This is what I do. Everything is natural and interconnected. In short terms and objectives, it is my duty to produce and to release the issue on time as scheduled. I owe it to many people. At the same time, it is also my duty to make the issue interesting, informative, appealing - worthy of people's money, so to speak.
Therefore, my role as an editor in chief, on a day-to-day basis is to do all I can to ensure that creative, production and distribution processes done right, on time, and the best possible quality or better. Whatever it takes. Day to day. Every day.
How Do You Put Together An Issue Of The Magazine?
There's an editorial calendar, which works as a core for each issue. My team are extraordinary people passionate about their work and about our common mission.  They often propose interesting topics/ materials/ ideas/ solutions and go an extra step to prove me wrong. Sometimes they succeed.
I often ask for an advice and/or recommendations, and personal opinions- but in the end, I make the decision.
Does Print Have A Place Today For Magazines Today?
Yes. There's always will be an audience for (almost) anything- as long as this anything gives people good solid value.
What Advice Would You Give To Someone Who Wanted To Start A Fashion Magazine Today?
Starting a magazine as a serious business is SERIOUS BUSINESS.
Many people aren't equipped and/or unprepared to deal with "when something goes wrong"- because something will always go wrong and not as planned. Deal with it! If you cannot take quick, sometimes painful decisions, if you cannot work under stress- this business is not for you.  And, make sure that your heart is in it.
Final Thoughts On A Fashion Editor Career Path
To be a fashion editor means you will be involved in creating some kind of publication. At the very beginning of your fashion editor career path, being a good writer can get you in. But you'll also have to be skilled at communication in other forms of visual media.
If you wanted to build the stamina for this type of work, it may be as easy as starting a fashion blog or social media for fashion commentary. This will test your consistency and help you understand for yourself if you could do this for a living day in and day out.
Education wise, you could study fashion or even a non-fashion degree and still have a good chance of getting employed. Just keep your horizons open about what publication you would work for.
As we discovered, there is more to fashion publishers – and the world of fashion - than just Elle and Vogue.