Fashion Side Hustles Can Boost Your Resume
Building your fashion resume is your first order of business upon acceptance into fashion school.
Besides an education, you're going to have to gather relevant experience at a J-O-B.
That means that crappy, unrelated jobs that waste your time and do nothing for your fashion resume are strictly out of the question.
I'm talking to you I'm-a-waitress-but-I'm-really-a-model.
In this article, I suggest the 7 best side hustles – aka jobs that are easy for you to get into - that can not only earn you great money, they'll look great on your resume too.
But I want to do more than just get you excited about the possibilities.
I'll also be including links to the best resources I found to get you started in each.
Let's dive into the side hustles.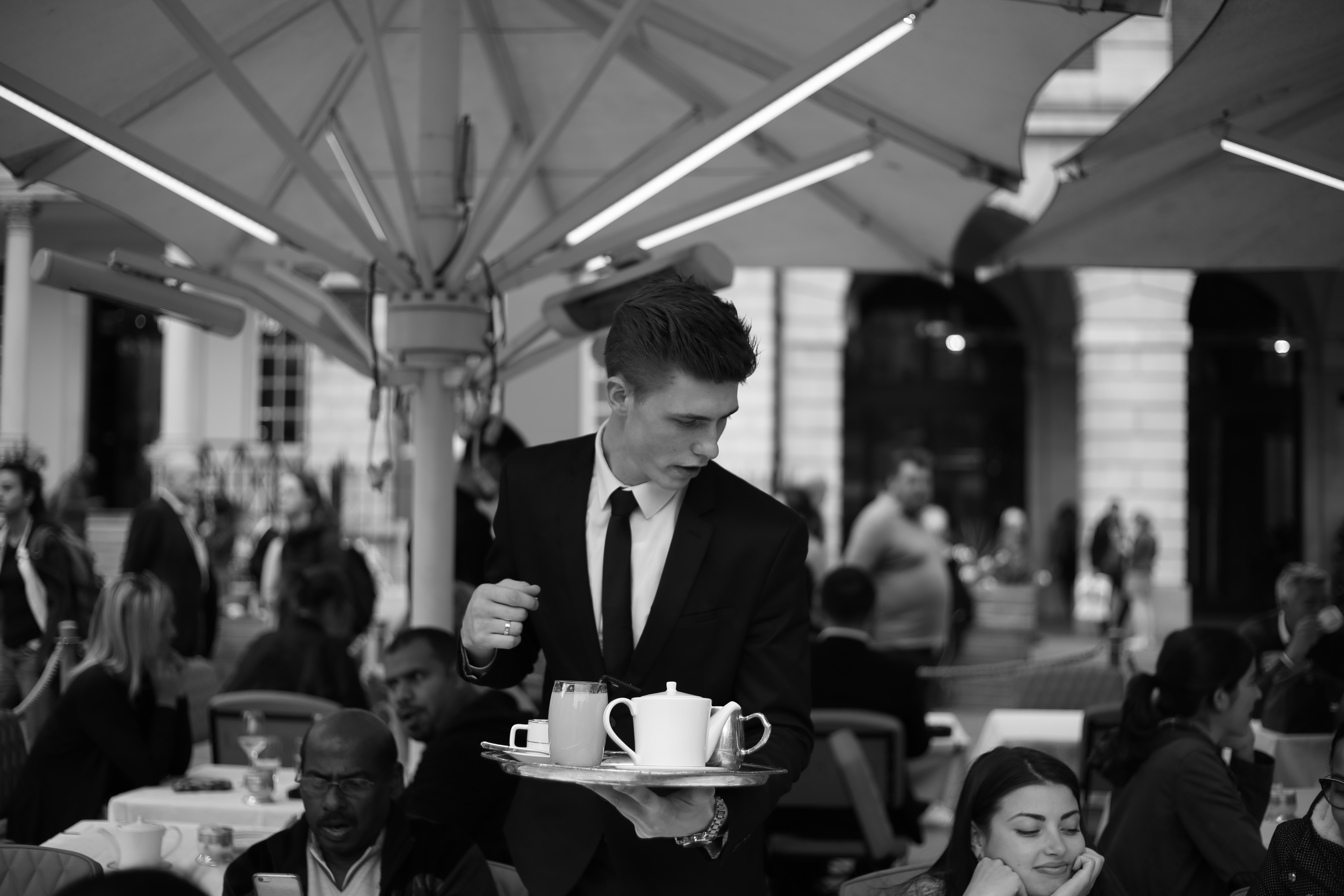 Jobs That Do Nothing For Your Fashion Resume Are Out Of The Question
1.    Fashion Photography
Rather than just post your best pics to Pinterest or Instagram, why not try to sell them?
Websites that buy photos include Getty Images, Shutterstock and at least 20 other platforms.
You wouldn't even have to limit yourself to fashion centric photographs.
With any luck, you could be not only a paid but published fashion photographer before you ever graduate.
How great will that look on your fashion resume?
How to get started
For me, I'm really interested in this option.
I found this Udemy course on fashion photography.
If this one doesn't suit you can always look for another course on Udemy.

You could go all out and learn how to shoot with a real camera or even become an expert at shooting rom your smart phone.
But I would probably suggest learning the original basics before venturing into mobile photography.
It's up to you.
2.    Fashion Retail
If you want to sharpen your skills in this business area of fashion, why not set up your own store?
The most common platforms for this are the likes of Etsy, Shopify, Amazon, social media, your own website or blog.
You are bound to learn about supply chains, merchandising, advertising, time management skills and E-commerce – just a few of the many hats every business owner must wear.
How to get started
In my experience as a working professional, many people set up an online store and expect people will magically buy from them.
Sorry, but that's a sure recipe for failure.
I'm going to go a little technical on you, but you need to find a way to rake in that traffic organically.
Honing this skill is extremely valuable in a world of growing e-commerce.
The best way to do this is through content marketing.
There are plenty of courses claiming they will teach you everything you will ever need to know about how to set up an online business.
The most comprehensive guidance I have found on ecommerce – is with SBI! 
This is what I used to build this website and what I would recommend to anyone wanting to go into business online.
You can also read this article on the realities of fashion retail here.
Don't give me that look.
I did warn you there where many hats a business owner must wear.
Just think ahead to all the transferable skills you can put on your resume.
By the time you graduate fashion school, you might be the one hiring your ex-classmates rather than job hunt.
It could happen.
3.    Textile Design
There are 2 sides to textile design.
surface design: T-shirt printing, surface patterns, tie and dye and batik and

fabric construction techniques: think knitting, crochet and weaving

.
How to get started
To show your skills as a surface textile designer head over to PatternBank.com.
This platform even has their Catwalk Trends Analysis you can take advantage of.
For, sewing, embroidery, knitting and crochet, I found Lovecrafts.com. Produce your pattern as a pdf and you're in business.
Apart from using the afore mentioned websites, I would advise you to do more than relay on these platforms. Promote your work through social media or other wise to bump up your earning potential.
4.    Fashion Writing
If you do have particular interest in working in fashion media, why not work as a contributor now?
You may find yourself commenting on fashion weeks, innovations in textiles, sustainability in fashion and a whole lot more.
Your clients will range from fashion companies looking for contributors to regular newspapers with a fashion column.
In this particular field, your own blog or website counts as excellent experience on a fashion resume.
How to get started
I've seen one too many fashion contributor jobs where they expect you to write for free. Of course, to say you have been published is a great way to get you hired. And for the experience of working with other professionals.
Just be aware of that and know the best way to monetize your writing might be to have a website or blog that's peppered with affiliate links. Once you build an audience, you could go into influencer marketing or fashion marketing.

5.    Fashion Marketing
We must make a quick distinction here.
Fashion writers will often have to write fashion stories. Fashion Week. New designers. Trends.
But there is a less glamorized version of fashion writing that falls under marketing.
Fashion copywriting.
This is more where I fall under.
I do write fashion stories like this article your reading.
But I might also be responsible for
writing the product descriptions on a website where you bought your last jumper.


writing the emails that alert you about an upcoming sale

coming up with Instagram posts for your favourite athleisure brand. 
It's technicalwriting, but knowledge of apparel is what employers look for on your fashion resume.
How to get started
There are fashion marketing courses that can be taken at university level.
If you're like me, you might go more directly and do a course or certification in copywriting.
Then set up your own website or blog to show your expertise as a marketer.

6.    Fashion Influencing
Arguably one of the most fabulous back doors into the industry, the allure and payout of influencing is real.
With influencer marketing on track to hit $15 billion by 2022, it could be a pretty safe bet.
In a word, you build an audience and companies partner with you to help push their products.
You get to be associated with cool brands you love, land some free merchandise and get paid quite well on top of that.
When it comes to your fashion resume, namedrop the collaborations you've had and see what doors that opens.
How to get started
Rule of thumb - build an audience.
Choose a platform of your choice and get going.
I favour primarily using websites as opposed in conjunction with YouTube or Instagram as opposed to social media alone.
But that's entirely up to you.
Marketers and brands will flock to get a piece of your audience.
Sometimes, they reach out to you, but usually, you must be proactive and make yourself known.
In my research I have found these two facts. It takes about…

3 years to get to the point where you can make good money as a Youtuber.

Every 100 daily website visits should convert to $100 per month or you're doing something wrong.
7.    Fashion Teaching
Teaching is one of the best ways to show your expertise.
If you have been successful at skills as basic as drawing and sewing to having successfully run your own Etsy store, you can share your knowledge.
Package your knowledge in your format of choice and share it.
How to get started
Platforms like Skillshare and Udemy make it easy for you to teach via instructional videos but you could also package your lessons as an e-book and sell that too.
Do be honest about your qualifications.
Though you might not be a professionally trained teacher, past industry experience coupled with your online teaching would make your fashion resume stand out.

Final Thoughts On Building Your Fashion Resume
Building a fashion resume is a process that must be done strategically.
Relevant side hustles like these are great to prove to potential employers - and to yourself - what you're really capable of.
If you do find yourself in a great fashion program, it's likely that an internship or two will be part of your studies.
But even before that, take yourself outside of the controlled environment of structured learning to prepare yourself for the working world.
What other ideas do you have to build your fashion resume?
Share them in the comments below.